Culinary Arts / Izmir University of Economics - SUNY Cobleskill * This program is no longer accepting new students
University in Turkey
:
Izmir University of Economics
University in America
:
SUNY Cobleskill * This program is no longer accepting new students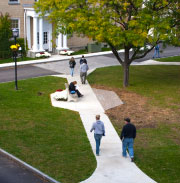 This is program is run by İzmir University of Economics (IUE) and SUNY Cobleskill. Students will complete the first three years at IUE and their last year at SUNY Cobleskill. Upon successful completion of the program, students receive a diploma from both IUE and SUNY Cobleskill.
The period of study is 4 years and the medium of the program is English. To be admitted to the program, students must receive a minimum TOEFL score of 61 IBT. Those who cannot achieve proficiency in the language are to attend a preparatory program in English at IUE. Students are allowed up to 2 years to complete the preparatory program.
The payment is to be made in TL currency while studying at IUE and in US Dollar while studying at SUNY New Paltz. Registered students take IUE courses at the IUE Balcova Campus (İzmir) and take SUNY courses at SUNY Cobleskill(Cobleskill, NY, USA).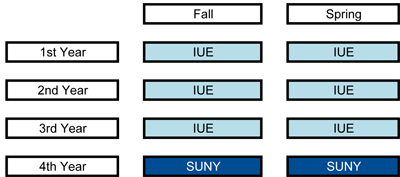 For more information about this program, please click here.
Click here to view SUNY Cobleskill Campus video.
All Programs